Kia ora, haere mai. Greetings and welcome to Disabled Leadership Now.
Why have we come together?
At a time when many in the disability sector were beginning a much-deserved break after a difficult year, the Government quietly issued a media release on the Transition Unit for the establishment of a Ministry for Disabled People. While much was made of a handful of disabled people having been consulted on the Ministry's establishment, the Government buried the identity of the person directing the Transition Unit deep in the release. That person has no impairments and does not identify as disabled.
The establishment of a Ministry for Disabled People is a rare chance for disabled people to enjoy what most other minorities take for granted, but which is largely denied to us. In 2022, would Māori accept anyone not Tangata Whenua running a Government entity established in their name? Would women? Would Pacific Islands peoples? Of course they would not, and neither should we. Throughout Government and the disability sector, it is hard to find examples of disabled people leading our own services or being in charge of the decisions made about us. This is not only evident in the Public Service, but Parliament itself and many providers. So There is much for us to do, but our immediate, exclusive focus is the Ministry for Disabled People.
Some have responded to the outpouring of anger from the disability community about our lack of representation, by saying that this is only the Transition Unit, obliquely implying that disabled people are not capable of heading the establishment phase of the ministry, but major decisions are being made about us without us now. Many of those decisions will effect the culture and accessibility of the new Ministry. We need a disabled person leading the transition, and we need it now!
We have a rare chance to change direction. Let's seize it.
A new Ministry genuinely led by us could radically change the perceptions New Zealanders have of disabled people. So not only could it result in service improvements, but a more disability-confident nation resulting in improved employment and accessibility.
The DLN Team
Disabled Leadership Now is a grass roots organisation comprising disabled volunteers who are determined that disabled people will lead, and be present at every level of, our own Ministry.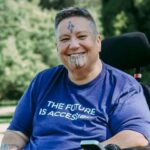 Dr. Huhana Hickey MNZM, MInstD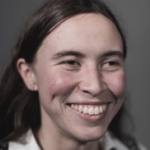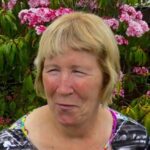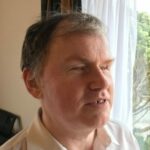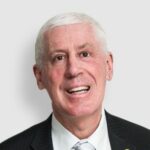 Dr Graeme Innes AM
Protest rally facilitator